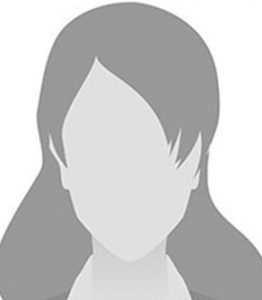 Carey Norton, DMD, FAGD
Dr. Norton attended Oxford College of Emory University to complete her A.A. degree, and she continued her education at the University of Georgia, receiving a B.S. in Biology in 1985. She attended dental school at Medical University of South Carolina and received her Doctor of Dental Medicine degree (D.M.D.) in 1990.
After dental school, Dr. Norton initially practiced in Athens and Lawrenceville, and then started her own practice in Dacula in 1991. Dacula Family Dentistry moved to our new, larger facility in 2005.
Dr. Norton continually pursues education and training in technology, materials, and services that benefit her patients' oral health and smile confidence. She has achieved Fellowship in the Academy of General Dentistry (FAGD), an honor which is awarded for completing 500 course hours of continuing education requirements and successfully completing of a written exam.
Dr. Norton has completed DOCS training for oral conscious sedation for dentists, and she provides sedation dentistry for patients who experience a high level of anxiety during dental procedures.
Her studies at the Dawson Academy for TMJ (temporomandibular/jaw joints) and the American Academy of Facial Esthetics have broadened her skills in assisting patients with TMJ disorders and the management of TMJ/TMD symptoms, including facial and jaw pain and migraine headaches.
Using patented Waterlase® technology, Dr. Norton is able to perform soft tissue procedures with less bleeding and swelling compared to traditional surgical treatments.
Dr. Norton enjoys living in Dacula near her family and friends. She is a member of Dacula United Methodist Church and loves playing with her very cool dog, Cooper, and going to the beach.
---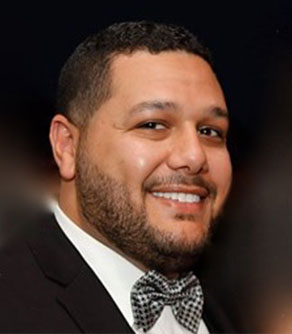 Paul T. Hanna, DDMD
Dr. Hanna added his skill and knowledge to our dental family on July 9, 2018. He was raised in Gwinnett County, GA where he attended North Gwinnett High School. Later, he graduated magna cum laude from Kennesaw State University with a Bachelor of Science in biological sciences. He then moved to Augusta, GA where he graduated magna cum laude at the Dental College of Georgia at Augusta University.
Dr. Hanna contributes to the success of our practice with high quality dentistry and a commitment to fully educating his patients to achieve the highest level of oral health. He also practices the latest techniques in modern dentistry and takes continuing education courses to better serve our patients.
He really enjoys being part of our team that enjoys practicing dentistry and is always striving to be the best we can for our patients.
Dr. Hanna is a member of the following organizations:
ADA® (American Dental Association)
GDA (Georgia Dental Association)
Dr. Hanna married Nancy in November 2017. In his spare time, he enjoys watching football, he is a fan of the Atlanta falcons. He also enjoys doing puzzles with his wife, spending time with family and friends, giving back to the community and outdoor activities like sports, swimming and going on walks in the park.
---
Meet Our Team
We invite you to get to know the Dacula Family Dentistry team better. We love providing dental care in Dacula, Georgia, for all your dental needs. Feel free to explore our bios below, and if you would like to make an appointment with our dentist, please do not hesitate to call us at 678-268-6249.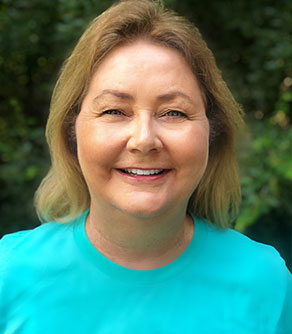 Karen, Registered Dental Hygienist
"I love helping my patients with understanding their oral health needs. It is really encouraging to observe the transformation from an unhealthy condition to well-managed dental health. We all celebrate the results! This just reinforces the value of the partnership between the patient and their dental team.
We have the best patients in our practice! Our priority is making each person comfortable, and we do this by addressing their concerns first. We so enjoy sharing great moments with our patients; a favorite memory for me was a special needs patient that was able to stand still enough to have a dental X-ray. We were so proud of her accomplishment!"
Karen has been with Dacula Family Dentistry since 2000. She originally joined the dental profession in 1982; our patients and team all benefit from her wealth of experience as a dental hygienist. She clearly enjoys what she does and wants to help her patients in any way that she can. Karen has a wonderful family. She and her husband, Jerry, have been married for 33 years; they have two daughters, Brooke and Kayla, and a son, Justin. Karen's favorite hobbies are gardening, fishing and spending time with her children.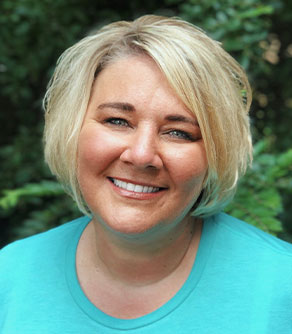 Rhonda, Registered Dental Hygienist
Rhonda has been a part of Dacula Family Dentistry since 2016. Rhonda enjoys being part of practice that focuses on the health and well-being of the patients. She brings a positive, bubbly attitude to our office, and she loves when patients leave the office feeling better about themselves because they have a beautiful smile. To her, helping patients increase their self-confidence makes all the work worth it.
Rhonda has been married for 26 years, and she has 3 grown sons and 4 awesome grandkids. In her free time, she absolutely loves going to the beach. Rhonda also enjoys reading, and she can never spend enough time with her family.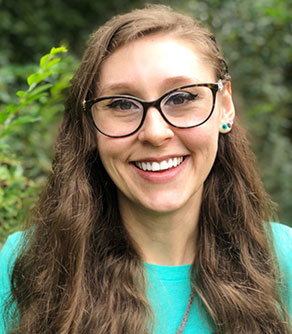 Jessie, Marketing Director
Jessie has been a part of our dental family for more than eight years. She works hard to attract new patients and maintain online relationships through social media.
Jessie has a cat named Kiko Kitty Kitty and a ball python named Nagini. And in her free time, she enjoys hiking, crafting, sewing her own clothes, crocheting and playing video games.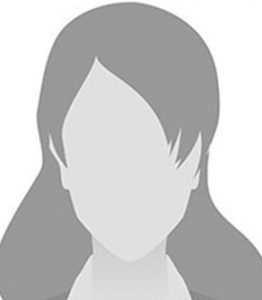 Genna, Dental Assistant
Genna has been a member of the Dacula Family Dentistry team since July 2016. She graduated from Athens Technical College in 2016 as a Certified Dental Assistant with Expanded Functions. Genna originally go into dentistry because she loves to smile and loves to help others, and helping people achieve the smile they want is the best part of dentistry for her. Since joining our team, Genna enjoys working with Dr. Carey Norton and her fellow team members. Her favorite moments are when patients are genuinely pleased and thankful for the work they receive on their smiles, and Genna is the happiest when she can make others happy, which is something she strives to do with every patient.
When not at the office, Genna loves spending time with her husband, daughter, and two dogs. To Genna, family time is her favorite time; she enjoys traveling to Louisiana to visit family and friends, and to eat lots of good food. She also enjoys the outdoors, reading, and anything coffee-related.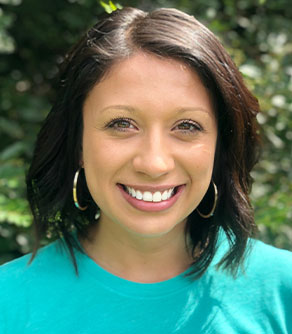 Jessica, Lead Dental Assistant
In 2017, Jessica graduated from Athens Technical College with her degree in Dental Assisting and her expanded functions certificate. She has been a part of our dental family for more than two years. She really loves being able to comfort patients who have dental anxiety and those who dread coming to the dentist. She also loves the opportunity to see patients progress with their oral health. She comes in and works hard and always helps anyone you can.
Jessica and her husband are season ticket holders and founding members of the Atlanta United MLS team.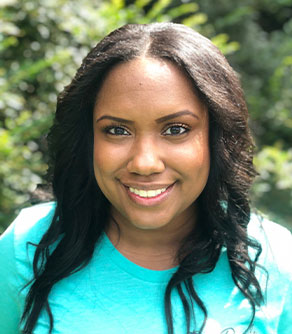 Annah, Treatment Coordinator and Administrative Lead
Annah joined our team on July 5th, 2018. Since then she has helped educated patients about their treatments and financial options. As a part of our dental family she enjoys being part of an inviting team that is committed to providing the best patient care they can. Annah has worked in the dental field for over five years.
Annah is also the proud mother of two. When she is not serving our patients, she likes to do fun activities with her kids, listen to music, watch tv and movies, cook, bake and shop.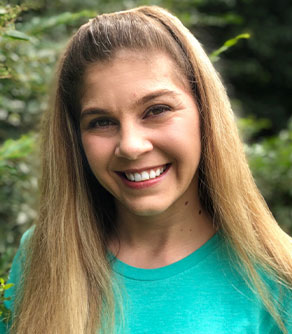 Shanda, Insurance, Billing and Collections Coordinator
Shanda became part of our dental family in April 2019. She is proud to be a part of a team that is full of compassion, energy and that enjoys continuing education in dentistry. She brings over 17 years of experience and knowledge to our practice, which enables her to provide our patients with education and guidance.
Shanda's family is originally from South Carolina but relocated to Georgia. She loves to spend time outdoors, she is a nationally ranked member of the American Pool Players Association, and she loves spending time with her friends and family.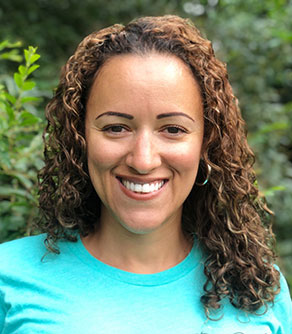 Ingrid, Dental Assistant
Ingrid has been a part of our team since February 2019. She loves getting to see all of the happy people at our practice.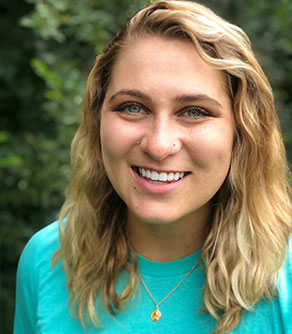 Mary, Dental Assistant
Mary joined our practice over a year ago. She attended Athens Technical college where she got her certificate in dental assisting and her expanded functions certificate. She has also received an associate degree from the University of North Georgia.
Her favorite parts of our practice are the atmosphere and our patients. Wherever Mary goes, she tries to bring a positive attitude and she looks forward to seeing everyone's shining smile.
When she's not serving patients, she loves to travel. And she is youngest of three in a very close family.